Tiny Forests Update
It is autumn and we are going to be back visiting out four pilot Tiny Forests that were planted in March earlier this year. The four LEAF schools where we planted Tiny Forests are: Fedamore NS, Limerick Educate Together NS, Scoil Mháthair Dé (South Circular Road) and Our Lady Queen of Peace in Janesboro.
All four schools planted 400 mixed native trees, with the students doing the digging, planting and mulching. We carried out a return visit in June to meet with the teachers at the Tiny Forest. Here we demonstrated how they can use this new on-site educational resource with their classes. We will be doing support visits to these schools again this autumn.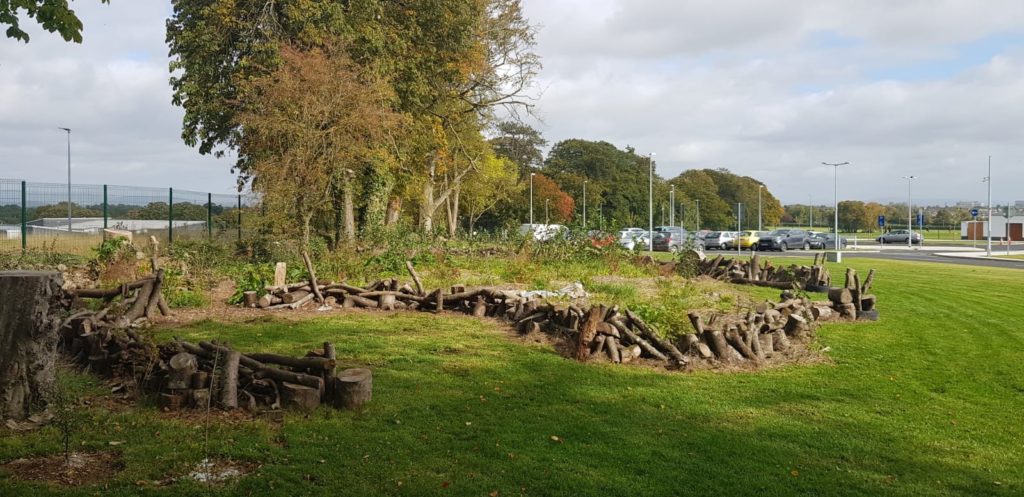 LEAF Officer, Ray Foley, was already out to visit Limerick Educate Together School for his LEAF School Based Workshop this autumn. He was delighted to see the fabulous log piles that had been placed all around the edge of the Tiny Forest. These log piles are a brilliant habitat for lots of insects and small mammals. So the Tiny Forest is doing one of its jobs in increasing the biodiversity in the school grounds already! This boundary also means that the small native woods can be easily protected from strimming. He also found that the spindle tree was producing fruit and seeds already!