Thousands of students across Ireland have been Investigating the Benefits of our Woodlands
Since September 2021, LEAF Ireland and Green-Schools have been working together to deliver Investigate Woodlands workshops to 100 Green-Schools from around the country.  Approximately 5,000 students were directly engaged in the workshops and activities during the school visits.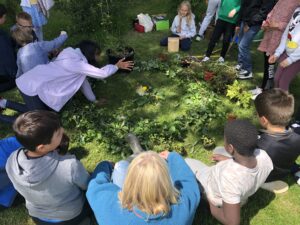 These workshops focused on tree planting activities, lessons highlighting the cultural heritage of Ireland's woodlands, the contribution of trees to the Irish landscape, and the recreational and health benefits of woodlands. Through this project, we raised awareness and educated about these often unknown and hidden benefits of interacting with woodland and forest ecology.  A wide range of LEAF resources were provided to the participating schools.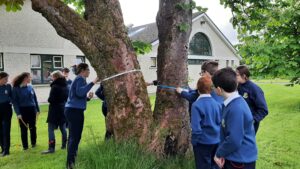 The workshops were delivered entirely outdoors, using the school grounds and local woodlands to give students a practical and unique experience that would make a lasting impression and generate a genuine interest and connection with our woodlands. Participating schools were encouraged to take part in Citizen Science initiatives, where they learned how to record and submit records to the National Biodiversity Data Centre.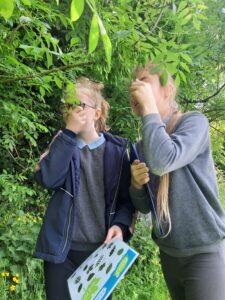 The project was kindly funded by the Department of Food, Agriculture, and the Marine (DAFM) under the Woodland Support Projects 2021/22.