School Based Workshop with Scoil Íde Corbally
Pupils from Mr. Hennessey's 3rd class in Scoil Íde Corbally Limerick, had their School Based Workshop on January 29th with LEAF Officer, Seán Hartigan. The class were very enthusiastic and eager to learn more about trees and forests after their Forest Based Workshop in Coillte's Curragh Chase Forest Park last October.

In the classroom, pupils examined wood from the different types of trees grown in Ireland, they discussed the weight, density, hardness and growth rates of the different species and the value of native and non-native species to our environment, economy and our well-being.
 
After small break the class went to the school yard and every pupil planted an acorn in a pot, which they will keep in the classroom until next spring to observe how the acorns grow into trees. When the trees have grown sufficiently the pupils plan on planting them to create a little forest in the school grounds.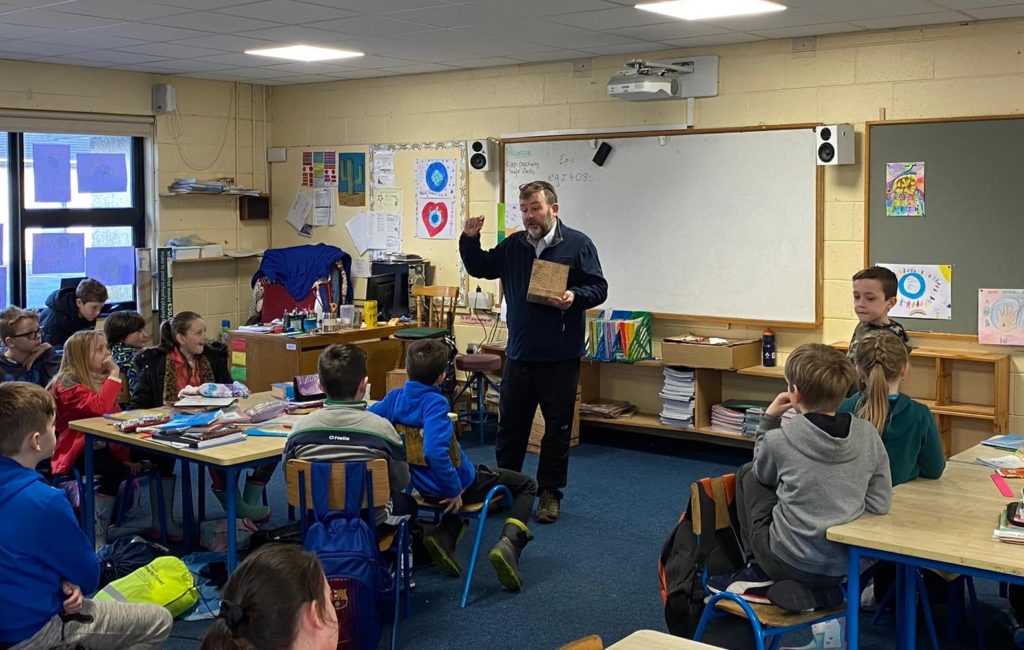 Once planting was finished it was time to explore the trees in the school grounds. Pupils learned how to identify tree species in winter by observing the shape and colour of the buds, the texture of the bark and the shape of the tree. They investigated the various species of lichen, moss, fern and fungi which were growing on the bark of the trees.  The school is lucky to have specimens of many trees in the school grounds or in the neighboring community field including birch, alder, cherry, ash and a majestic old Oak tree.

The community are planning to develop the community field for paying fields and recreation and this may involve removal of the giant Oak. The class discussed the pros and cons of removing the tree and how it might be retained in future development plans. They are going to make a submission on this before development goes ahead.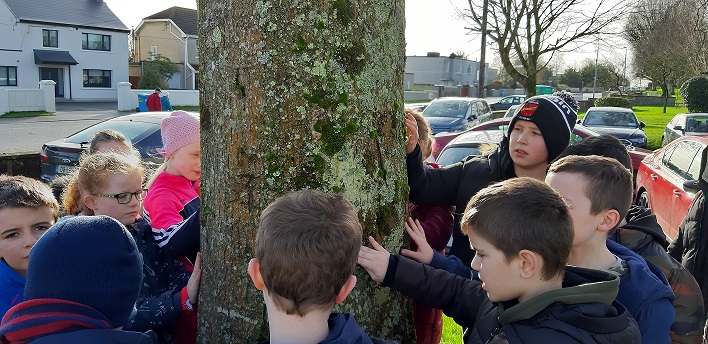 There was also time to explore the trees and wildlife on the River Shannon walk nearby. The school is lucky to have access to this beautiful tree lined wildlife area on their doorstep. As well as the various tree species the pupils observed black headed gulls. mallard duck, mute swans, rooks and starlings.