Green-Schools & LEAF Collaborate on New Investigate Forests Project
This year, Green-Schools and LEAF Ireland have teamed up to deliver 100 workshops to schools working on the Green-Schools Biodiversity theme, across Ireland. Over five thousand students will directly benefit from this exciting new initiative that has been made possible through funding from the Department of Agriculture, Food and the Marine.
These workshops focus on multifunctional benefits of forestry. LEAF Ireland was delighted to have the opportunity to develop the workshops and the resources needed to deliver them. Participating schools receive a full one-day workshop with a trained Investigate Forests facilitator.
These workshops include talks about the importance of our forests and our native and non-native trees species. Students learn about how trees give us products, oxygen, economic well-being, sustain biodiversity and their importance in relation to flood and climate mitigation. During the workshops students engage in educational activities that highlight the fundamentals of forest and tree ecology. As part of the Green-Schools Biodiversity theme, all schools are asked to create a Habitat Map of their grounds, the facilitators are able to help schools with this task, establishing what trees, shrubs and habitats already exist on their grounds and offer advice on how they might be improved or expanded.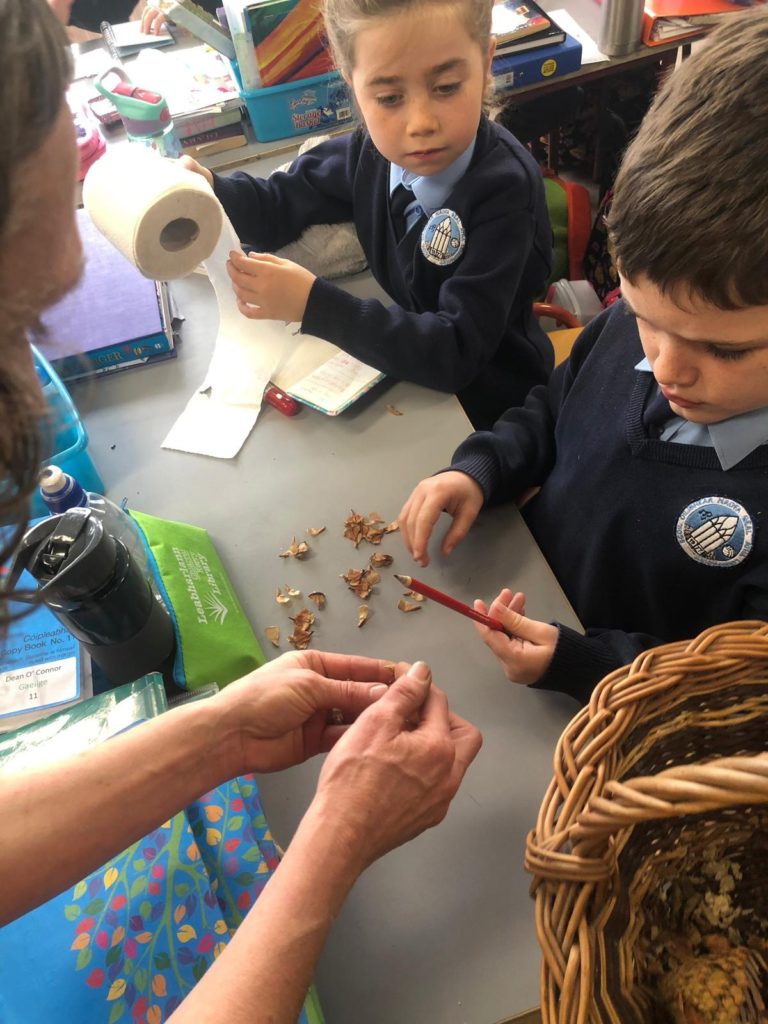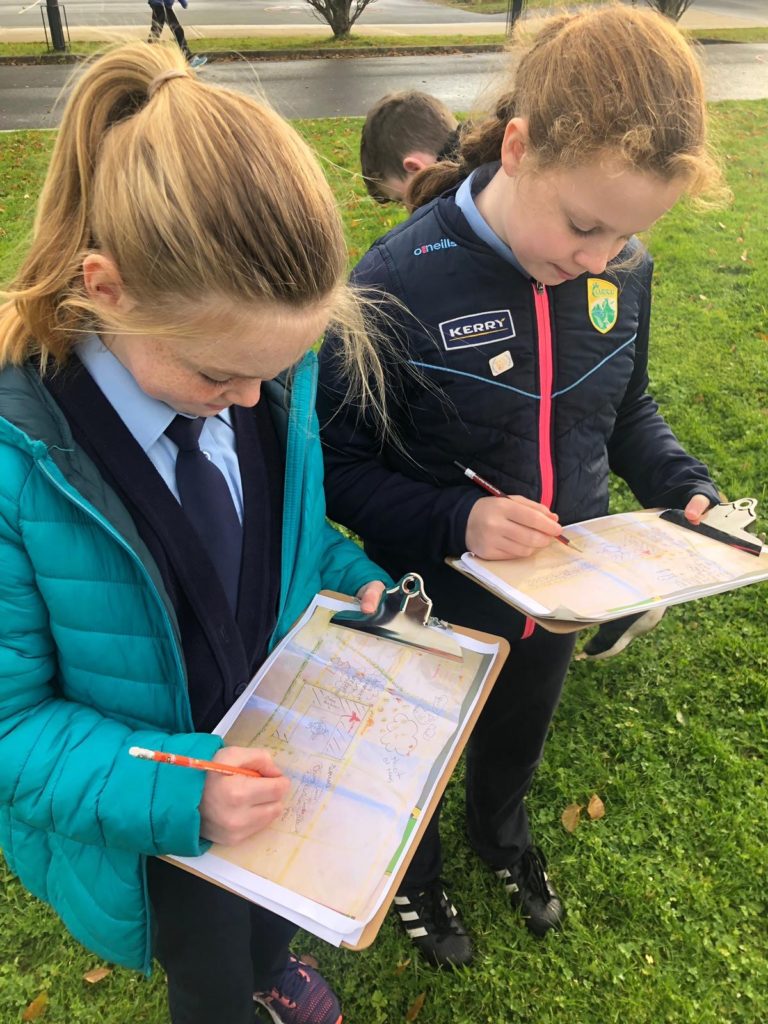 We were delighted to receive 10,000 native Irish acorns from Coillte, from a sessile oak seed stand in an ancient Irish woodland. Our intention to give every student the opportunity to plant an acorn while working on the Investigate Forests initiative. Planting acorns is particularly suited to schools and is a fantastic learning experience for students of all ages. Schools will also have the option of planting bareroot trees between now and March.