Exploring Forests at St. Mary's Boys National School
20 January, Rachel Geary, LEAF Coordinator, hosted a School Based Workshop with a  bunch of enthusiastic students from St. Mary's BNS Abbeyfeale, Co. Limerick.
Students from 5th and 6th class learned about the importance of our forests and hedgerows, what schools can do to help, and took a closer look at some of the species that can be found in our woodland areas. Species explored included oak, rowan, treecreeper, woodlice and more.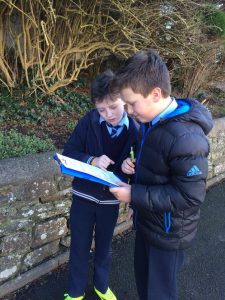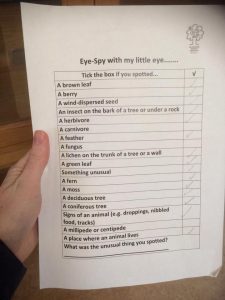 The second part of the workshop took place outside, students participated in activities that examined forest food chains and how everything is interconnected. By understanding the interplay between forests and humans students can identify areas where they can have a more positive impact on the environment. Finally, students worked in pairs exploring and searching for various species on their school grounds.
The students from St. Mary's will visit Coillte's Curragh Chase Forest Park early February, they are very much looking forward to the day.