Coláiste Dún Iascaigh and the local Tidy Towns group in Cahir plant a Choill Bheag in the Town Park
LEAF Ireland is delighted to be working with Tipperary County Council, Coláiste Dún Iascaigh and the local Tidy Towns group to plant and care for 200 native trees in Cahir Town Park as part of the An Choill Bheag initiative. This An Choill Bheag project is kindly being funded by Tipperary County Council.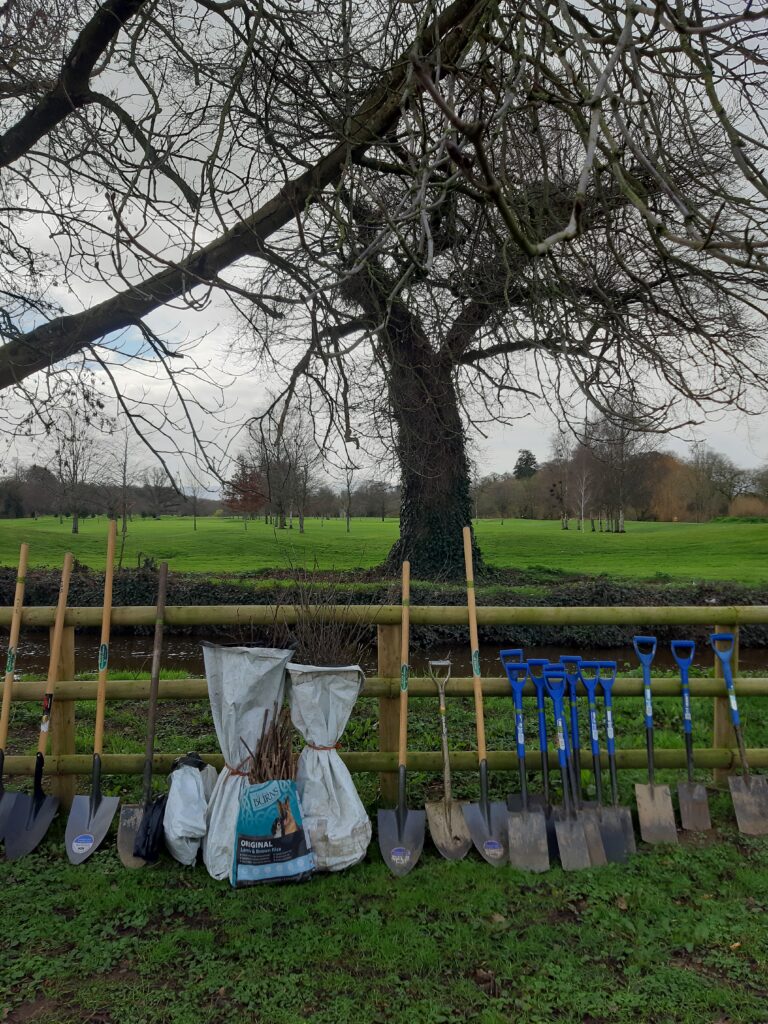 Back in January, Transition Year students from Coláiste Dún Iascaigh had an introductory day where they carried out soil tests, surveyed the biodiversity and mapped the area to be planted.
The students returned in February and planted 200 native trees of mixed variety, in the town Park. Planting these native trees, not only helps address the climate and biodiversity emergencies but also creates an outdoor classroom for the students and community to explore as the woodland matures.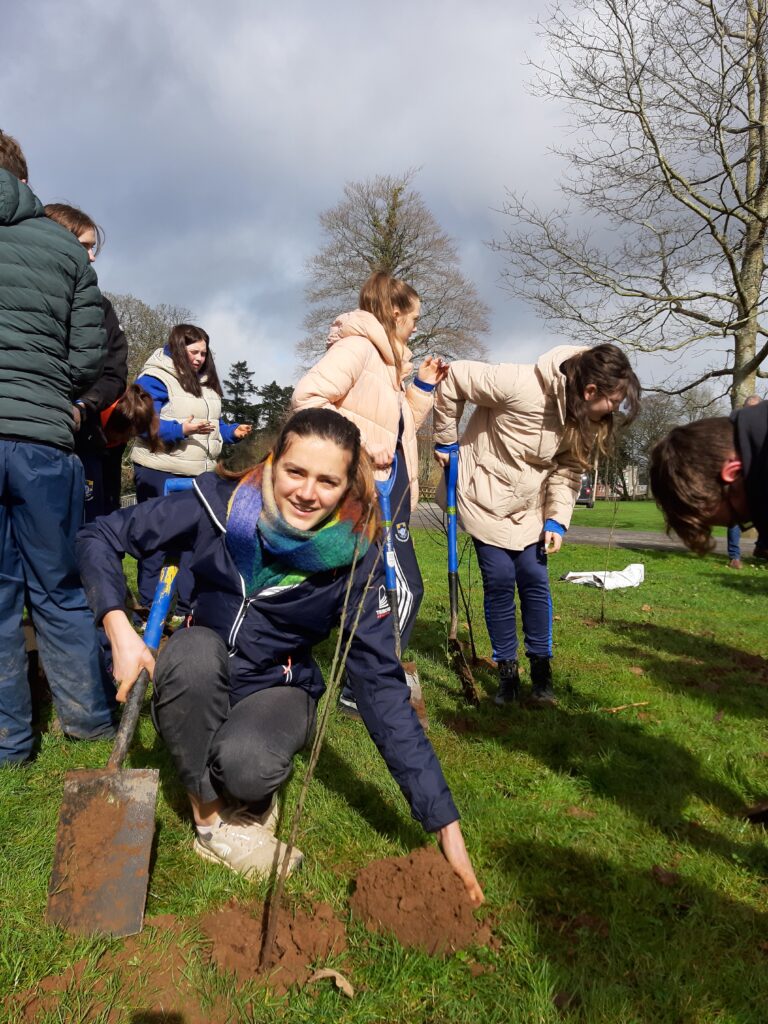 Cllr. Andy Moloney of Tipperary County Council and Cahir Tidy Towns group said:
"The town is lucky to have the Inch Field and the involvement of LEAF Ireland and the An Choill Bheag programme. The Inch Field won the prestigious Green Flag Award last year and will strive to retain that honour again this year and the introduction of An Choill Bheag in the corner of the field is to be welcomed. This meets our Sustainable Development Goals, we can never plant enough trees. It's also a chance for our younger members to be involved in something that they can look back on in the coming years with pride and a sense of achievement in doing their bit for the environment. Thanks to Rachel and Niamh of LEAF Ireland for coordinating the project with Council Officials and Colette O'Shea, TY teacher and the TY students of Coláiste Dún Iascaigh"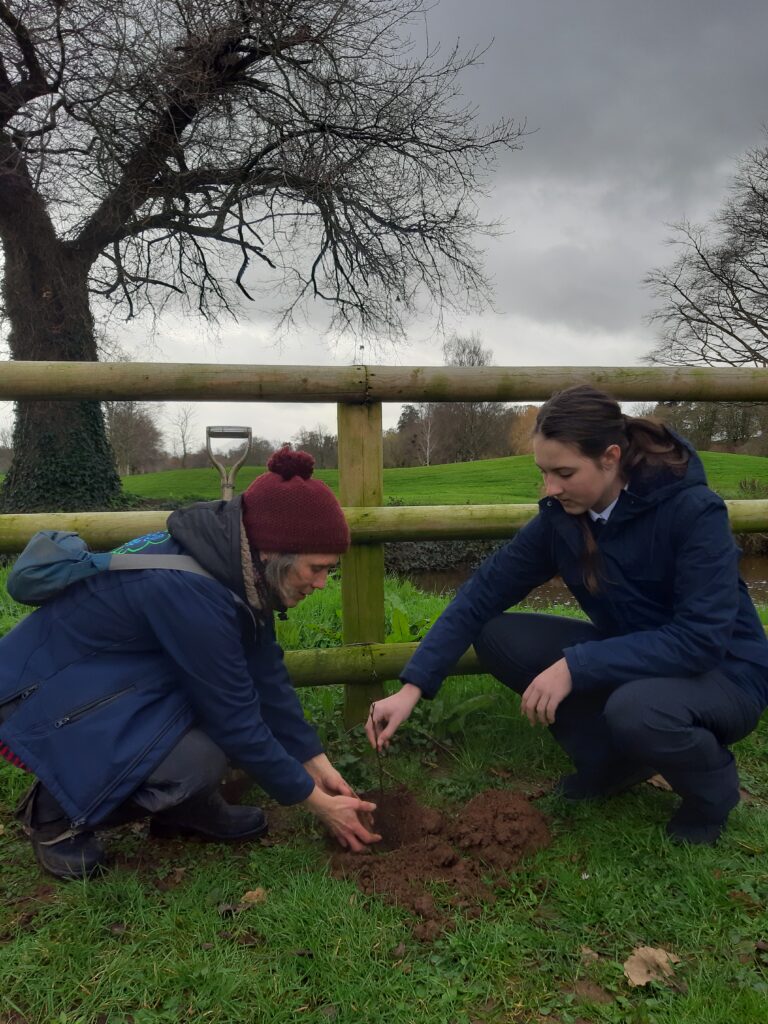 During Tree Week 2023, the students returned to care for the recently planted trees, the area was mulched to supress the grass growth and retain moisture in the ground.  A final visit is taking place this week where the students will be shown how to care and look after this new habitat. Educational signs will also be put in place.
Rachel Geary from LEAF Ireland (EEU) said:
"Woodlands and forests are critical habitats for the health of our planet. Not only is it important that we educate students about the importance of these habitats, we need to create new habitats for people and wildlife and ensure students have the skills to protect and maintain them after we have completed the projects."