AN CHOILL BHEAG CELEBRATING 5 YEARS
33 WOODLANDS, 5,850 TREES
PLANTED IN JUST 3 YEARS
Forests are key to combating climate change, they help purify our water, and can assist with prevention of local flooding, they help clean our air, they help create microclimates, they provide a habitat for 80% of the world's terrestrial biodiversity, they provide food, fibre, building materials and medicine and help improve our well-being. Yet despite all these ecological, economic, social and health benefits, we are losing 10 million hectares of forests each year due to deforestation, fires, pests, and droughts.
With deforestation rates higher than ever before, it is now more important than ever that we empower people towards taking actions to protect, conserve and restore our woodland habitats in Ireland, which is why in 2018 we started planting our first little woodlands. Planting trees is one of the most vital actions any of us can take for climate action and biodiversity protection for future generations.
Learning about Forests (LEAF) was officially launched in Ireland in 2016. LEAF is an international environmental educational programme that encourages Education for Sustainable Development (ESD) through cultivating more awareness of environmental issues. LEAF is a programme of the Foundation for Environmental Education (FEE) and the Environmental Education Unit of An Taisce is the FEE member organisation for Ireland responsible for implementing the programme at National level.
What is An Choill Bheag?
An Choill Bheag is an initiative of LEAF Ireland and the EEU. Inspired by Tiny Forests in the Netherlands, the first six little woodlands or Na Coillte Beaga were established in Ireland in 2018 as part of the LEAF programme. Choill Bheag is a small, dense, biodiverse native woodland habitat planted on school, business, or community grounds.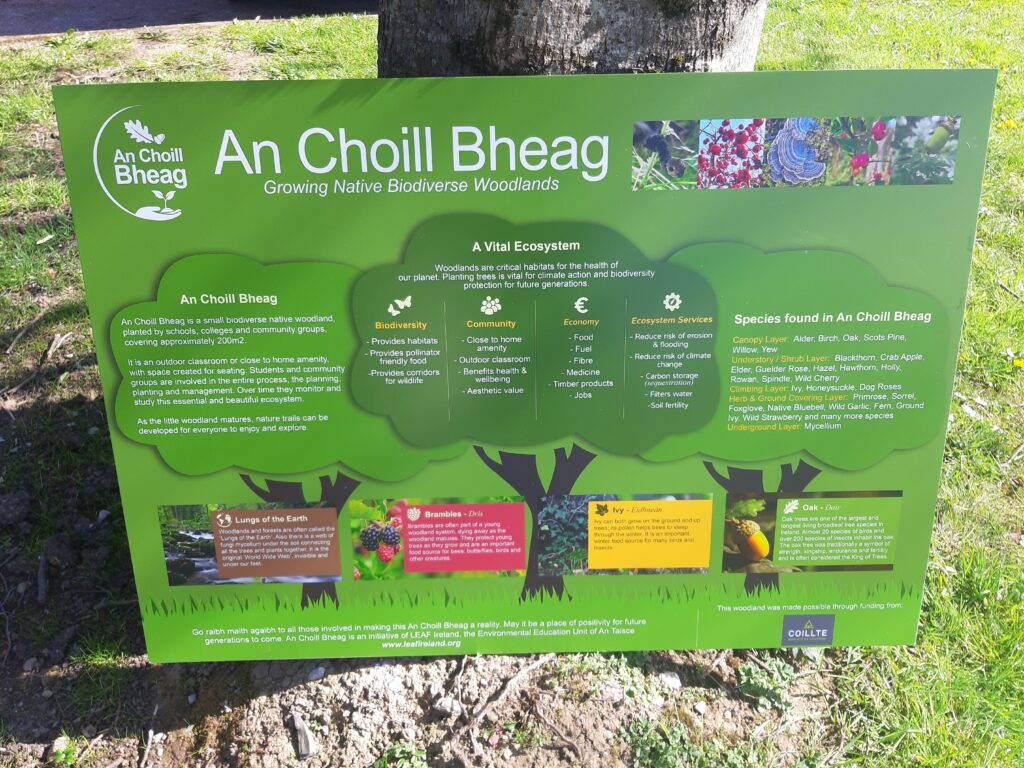 Since 2018, LEAF has planted thirty-three little woodlands throughout the country, with approximately 5,850 native trees planted over three years (planting ceased for two years due to the COVID pandemic).
How does it work?
Our experienced team helps participants plan, plant, and manage the project from start to finish.  It is essential that participants are involved in the entire process.  Once the trees are planted, we encourage groups to introduce understory plants that further increase the biodiversity in this habitat.  As well as establishing a woodland, we engage and educate participants about the importance of our woodlands and how to care for them as they mature. Planting is appropriate to the site, space, and situation. Local resources and materials are used wherever possible.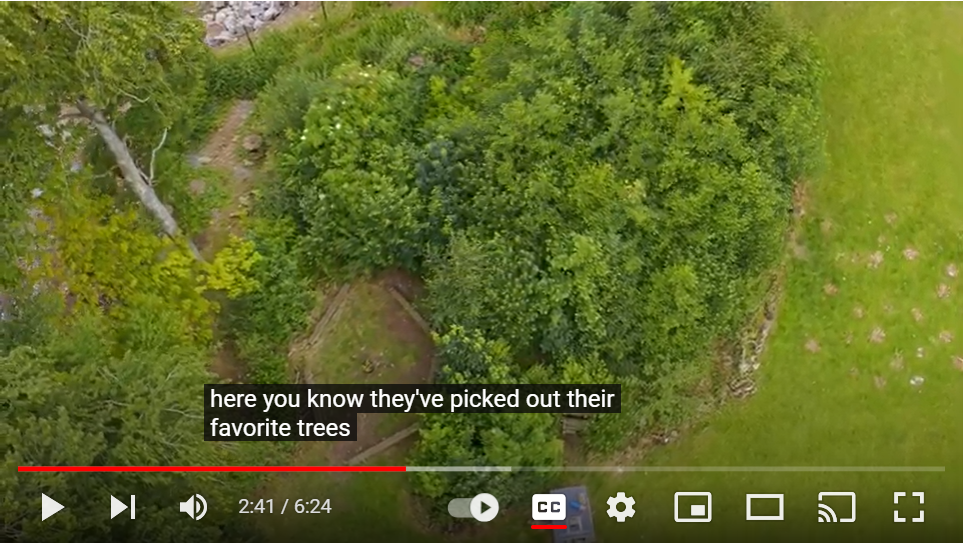 What are the benefits of planting a little woodland?
In addition to the benefits noted above, there are countless other benefits of planting a Choill Bheag:
Increase local diversity – our woodlands increase the diversity of native tree species and can be a source of local genetic diversity of plant species suitable to the local area.  They also have the potential to rapidly increase the amount of biodiversity, including bird and pollinator life, in the area.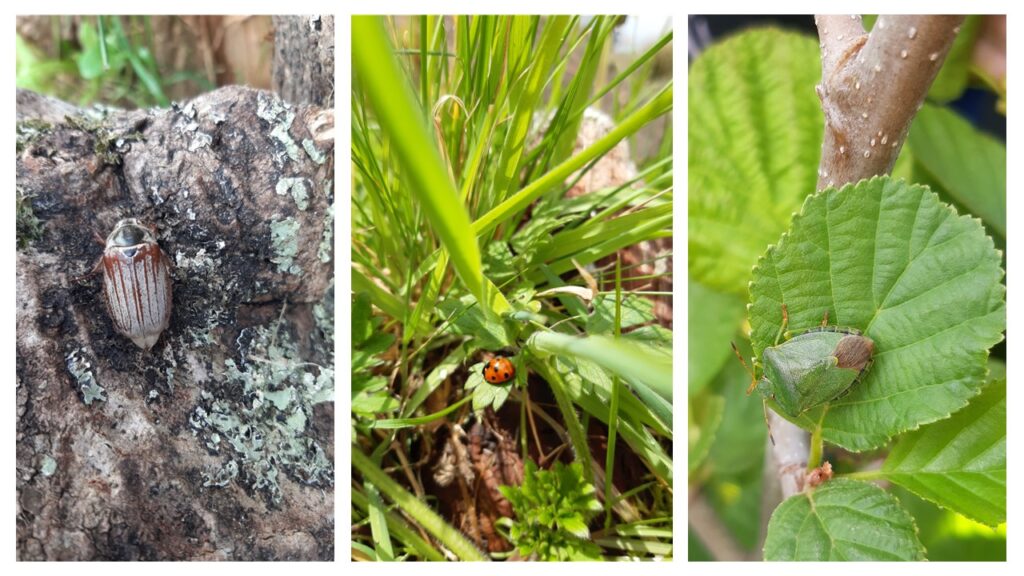 Provide habitats and ecological corridors – our woodlands are a source of food and shelter for local pollinators, birds, and other creatures.  Over time, they create their own plant community, with the various layers of canopy trees such as oak and alder, shrubby trees such as hazel, holly, and hawthorn.  Climbers such as ivy, honeysuckle and dog rose create a climbing layer.  While the ground covering layer allows other shade loving woodland plants to grow underneath, such as primroses, wood avens, wild strawberries, dog violet, ferns, and mosses. If planted as a linear woodland or hedgerow it can help connect habitats together, creating vital ecological corridors allowing animals to move from one habitat to another.
Provide a space for education and recreation – our woodlands provide the perfect place for outdoor learning where participants can immerse themselves in forest ecology, and woodland skills, engage in Citizen Science, and participate in biodiversity and climate action. Over time, nature trails can be created, providing a place for wellbeing where participants can explore and spend time in these vital habitats.
Connects participants to our natural and cultural heritage.

Support and funding
The thirty-three woodlands planted, were made possible with funding from Paul Simon, the JS Greene Memorial Foundation, Coillte, Cully & Sully, KBI Global Investors, SuperValu, Lidl, Home Tree Charity, Laois County Council, Tipperary County Council, Galway County Council, and Tralee Bay Wetlands.
Speaking at the international conference 'How Local Authorities Can Address the Biodiversity Emergency' which was hosted by Limerick City and County Council, September 2022, in reference to the support of the sponsors, Rachel Geary, Woodland Programmes Manager of the EEU of An Taisce said:
"We are delighted that our programme is recognised and supported by so many sponsors. It is a great endorsement of the work we are doing.  Over the coming years, we hope to forge long-term partnerships with government departments, and local government to deliver policy objectives and targets in relation to climate, biodiversity, and forestry, while providing participants with opportunities to engage with environmental issues and work towards a more sustainable society."
With the UN's Decade of Ecosystem Restoration, it is more important than ever that more actions like this are funded, creating natural habitats in what could otherwise be a concrete jungle, sharing these vital woodland skills and knowledge with the next generation and encouraging schools and community groups to spend more time outdoors in nature.
Speaking at a tree planting event with one of the participating schools, Mark Carlin, Managing Director, Coillte Forest said:
"We are truly delighted to be working with LEAF Ireland and the Environmental Education Unit of An Taisce to deliver this fantastic outdoor educational resource for schools and their students. Students can learn about the wonderful benefits that trees and forests bestow in a fabulous outdoor setting – be it tackling climate change, biodiversity, recreational amenities, wood to build homes or helping their local economy."
What An Choill Bheag recipients say:
"Thank you to the Castletroy community and schools for taking part in this fantastic tree planting journey. LEAF Ireland have been instrumental in bringing this about, their knowledge and support is greatly appreciated by all. On behalf of Limerick City and County Council, and the GoGreenRoutes project, we hope you, the community, enjoy your woodland and the biodiversity it brings"!
Dr. Sarah O'Malley, EU Project Officer, Limerick City and County Council
"Student teachers will have an opportunity to learn about native Irish Trees through planting, observation, and continued engagement with our An Choill Bheag. As primary teachers, they will be well equipped to teach children about the joy and wonder of Irish Trees. Mary Immaculate College is committed to education for sustainability. An Choill Bheag is an important climate action for the college, and it also serves as a resource for teaching about the importance of biodiversity. We are hopeful that partnership with LEAF Ireland will develop as our Choill Bheag becomes an important educational resource for students and staff."
Dr Anne Dolan, lecturer at Mary Immaculate College, Limerick
"We are really excited to see the four Na Coillte Beaga grow and develop over the next few years along with the pupils' knowledge of trees and biodiversity through the education programme with LEAF."
Suzanne Dempsey, Laois County Council  
"It's a chance for our younger members to be involved in something that they can look back on in the coming years with pride and a sense of achievement in doing their bit for the environment. Thanks to LEAF Ireland for coordinating the project with Council Officials and Colette O'Shea, TY teacher and the TY students of Coláiste Dún Iascaigh"
Cllr. Andy Moloney of Tipperary County Council and Cahir Tidy Towns group
"We are delighted to be part of this Choill Bheag project, it is the perfect way for us to mark our 20th Anniversary. The planting and conservation of trees motivates the children to protect nature while also leaving a lasting environmental legacy. Thanks to LEAF Ireland for planning and coordinating this special project."
Mary Brosnan, Principal of Tralee Educate Together, Co. Kerry
"These were the two best days of my whole year and quite possibly my 22-year career.  Asking different students throughout the school, it was a firm favourite for their best day of the school year, ranking above their school tours in many cases!"
Louise Nelson, Outdoor Education Teacher, Wicklow Educate Together, Co. Wicklow
"We have absolutely loved watching our An Choill Bheag grow and develop over the past year. It is a blessing to have been a part of this amazing initiative. Thank you."
Karen McDermott of Monreagh National School, Co. Donegal